FIRED BY THE FIRE
A circumstantial show featuring work Excavated from the tarred Exhibited at LAWSON-FENNING (MELROSE) November 19th - DEcember 20th 2017
On Saturday, July 23rd, The studio of Ben Medansky was destroyed by an offsite fire in DTLA
We are relieved to report that everyone is okay, but because of the damages sustained, all production is postponed until further notice. We are sorry for any inconvenience this has caused and kindly ask for your patience as we develop a plan to rebuild.
We are overwhelmed by the outpouring of love and support received by our friends and colleagues. Encouragement like this is invaluable during this time and is what will inspire us to welcome our next step with integrity and grace.
Click to watch the facebook live video, posted by Ben of the studio, on the day following the fire
"Nothing happens for a reason, but everything happens as it should.
And somehow, something great is going to come out of this,"
-in conversation with frances anderton, KCRW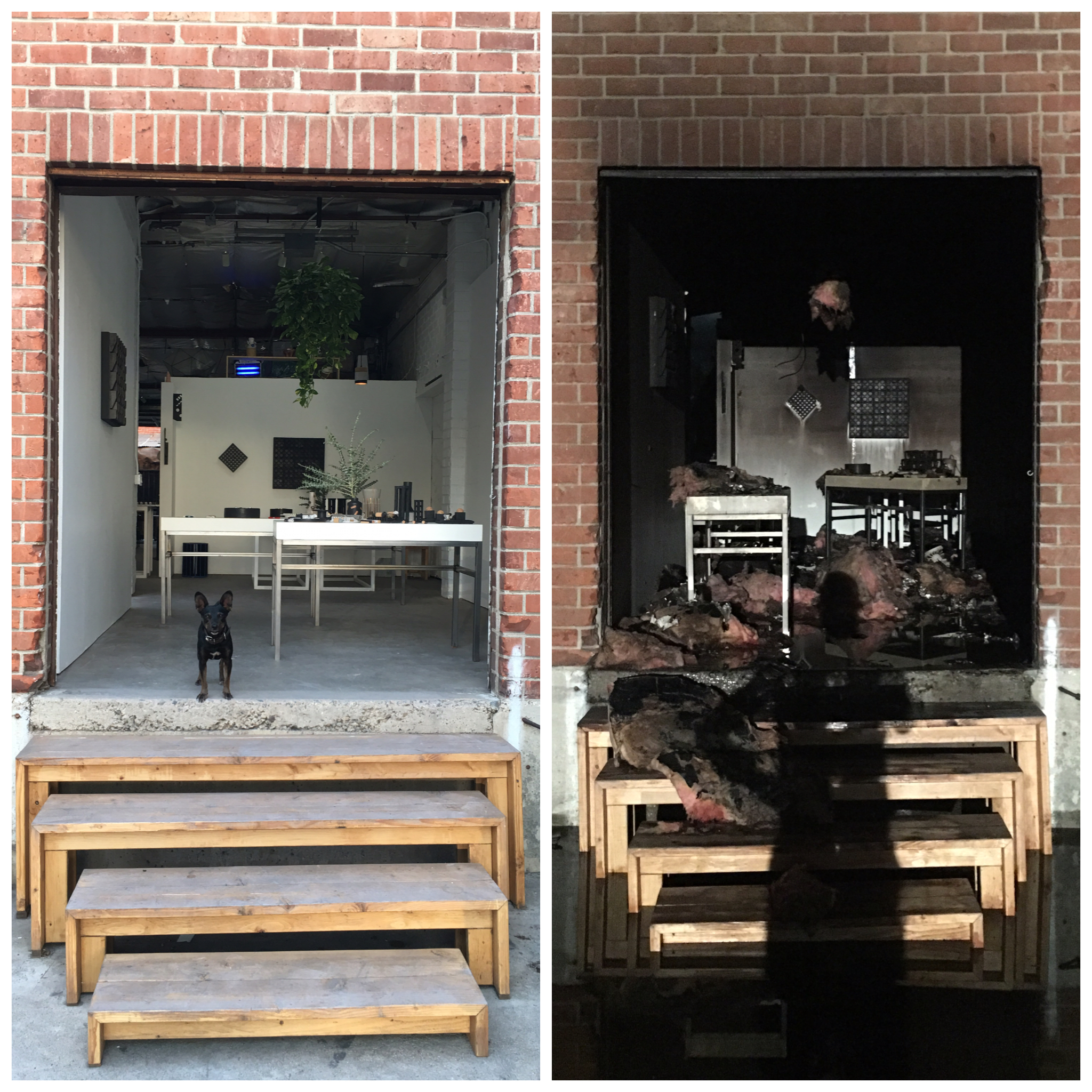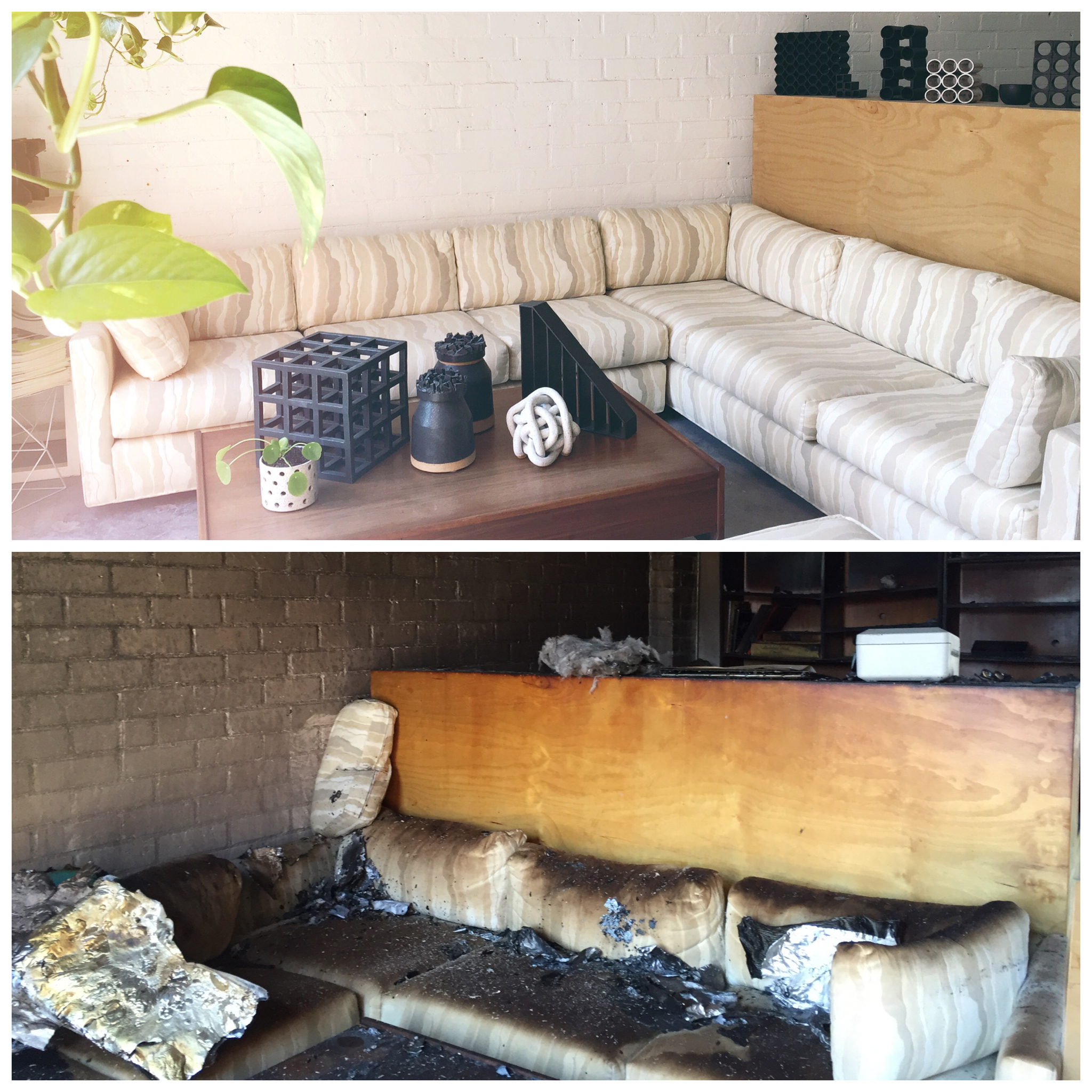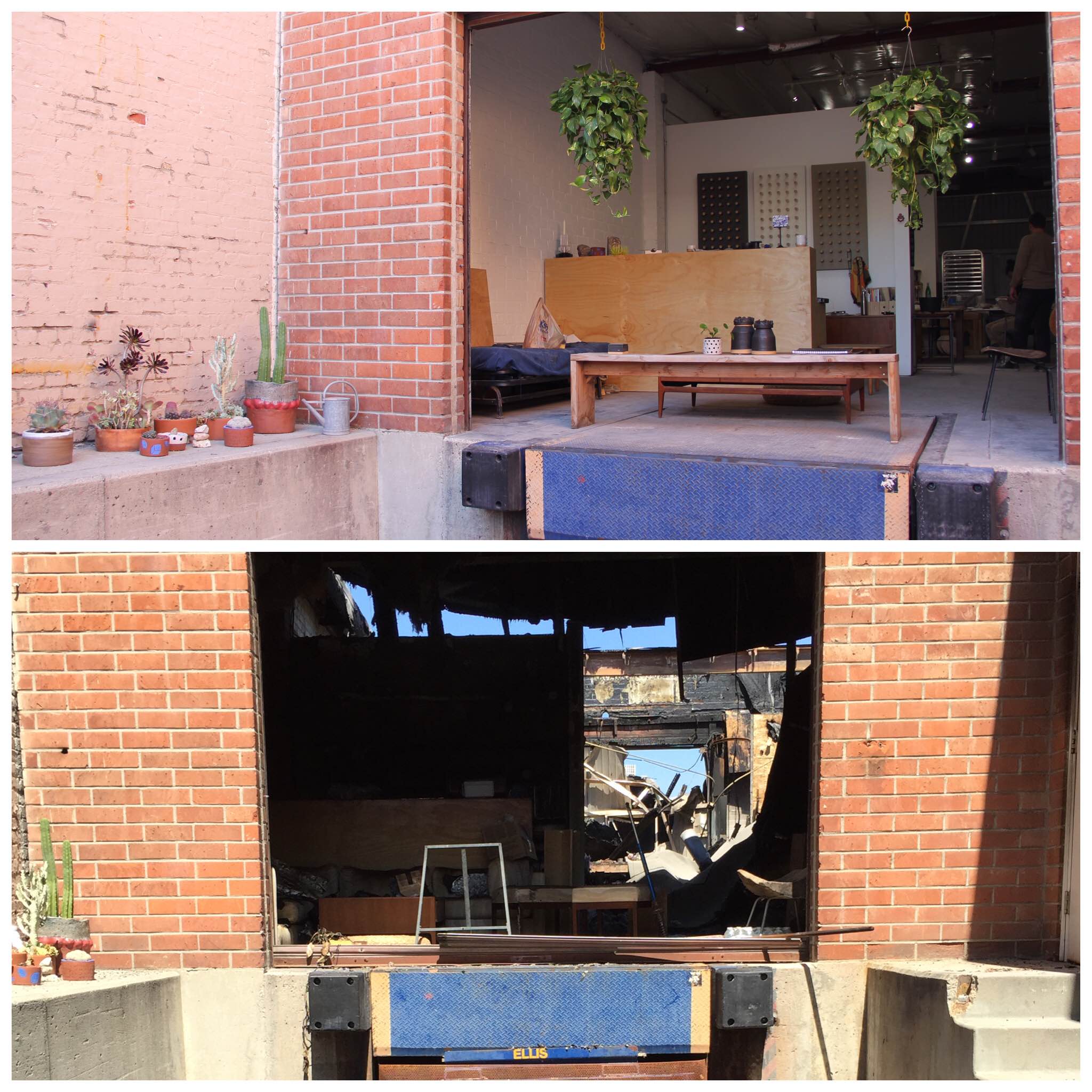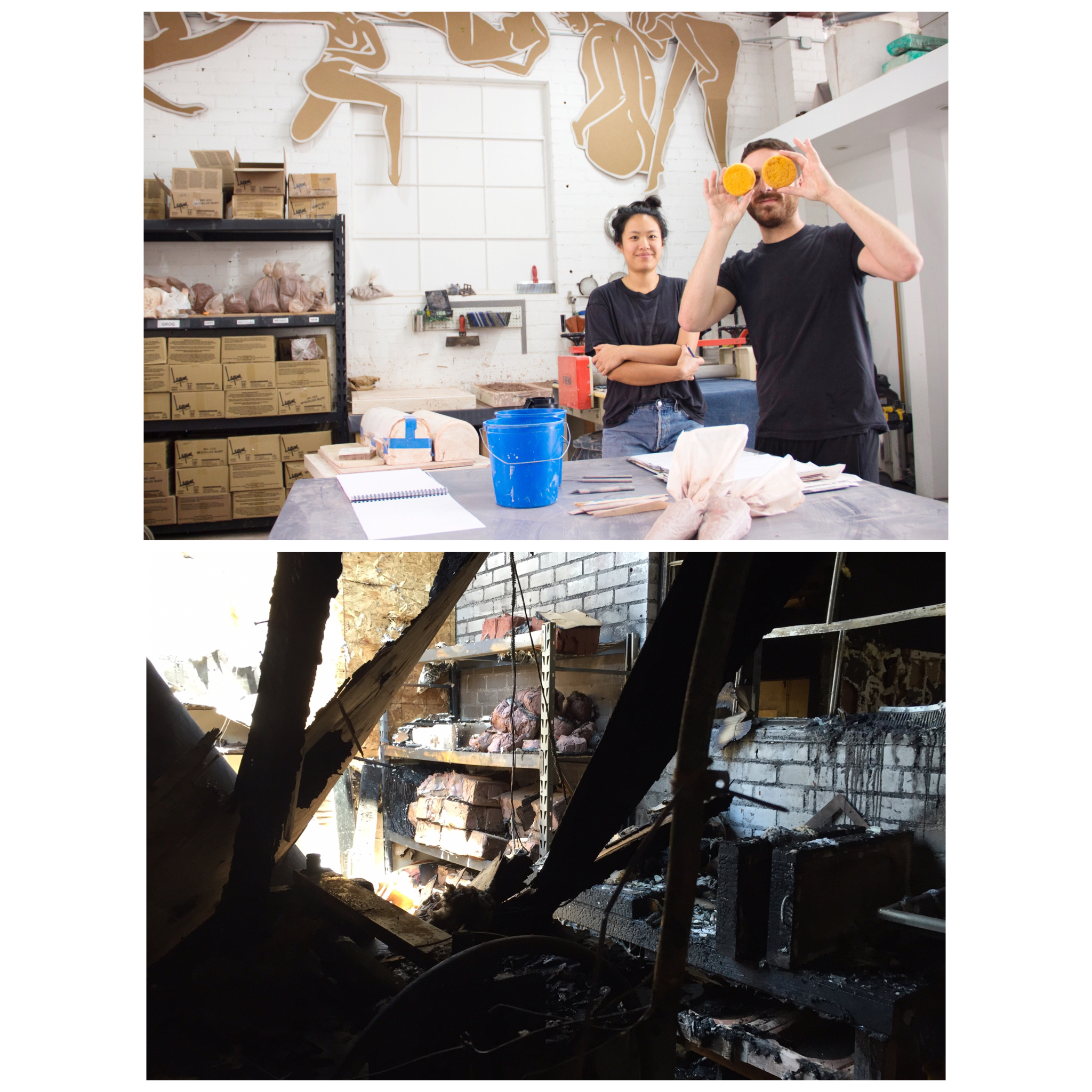 NEWS
Follow the buttons below to read the local news reports on the fire.
INTERVIEWS
Follow the links below to read featured press on Ben and the aftermath of the fire.